This is a place, where you may tell the story, and your memories of your beloved rabbit(s), that has passed away.
          The reason this page is called Moondust Memories is because I dedicated it to one of my first female rabbits. Her name was Moondust. She was a very beautiful blue Dutch, and dear to me, but as all things do, she passed away. I will miss her, but I know she's in a better place.
I hope you will share your stories here, about your own special friends.
Thank you.
Button
Button was a very special broken black Holland lop of mine. On his head he had a spot that looked like the sun, and a cresent moon shaped spot with a lightning bolt down the middle seperating the sun from the moon. He was very friendly, sweet and absalutley LOVED to cuddle! He had big white feet, that were just the cutest! He died from reasons unknown to me. (Rabbits can die from many things and it is very hard to pinpoint exactly what it could be.) Thank you Button for your time with me. I'll miss ya little buddy.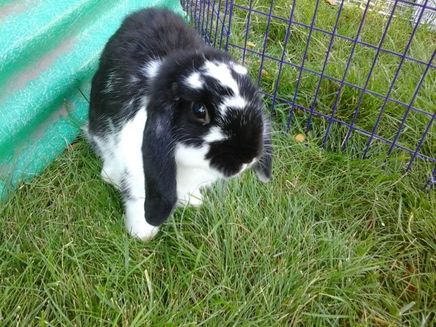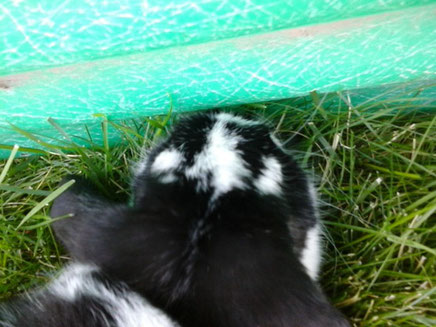 Cozmo
Cozmo was the most special rabbit of my first litter. Even though she was the runt, that little one was the most unique of all her siblings. She had the darkest fur of all her siblings being a blue tort and had a little blue in one eye, which made it appear to glow! She had the most wonderful personality, being calm and easy going, and loved to be petted and cuddled. When we set the kits in the yard to play, she always stuck close to the people, never wandering far. When she was being petted it was is if she was contemplating the universe! When she was really little, after nursing, she would act comatose and just cuddle into your hand and fall asleep; that is how her name came about.
My family and I will miss her dearly. Thank you Cozmo for bringing joy to are family!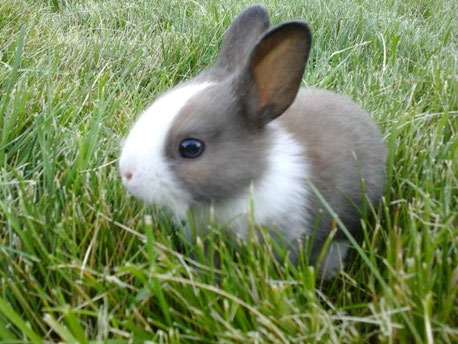 Angel Mocha
Angel Mocha was full of energy, and absolutely loved to hop! Even though she was small, she mastered the art of jumping long before her other siblings! She was SO fun to watch. She had an adventurous personality, and was very curious, not wanting to sit still for long. She was the lightest in color of all her siblings being a lilac tort. I personally thought she had the cutest facial features in the litter!
My family and I will miss her dearly. Thank you Angel for bringing lots of "Aaawww!" moments to are family!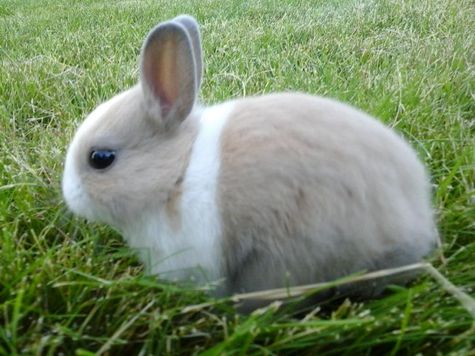 Merry (AKA Big guy)
Merry was the biggest of the litter, when first born. Hence the nick name "Big guy."
I had also the habit of calling her my Constant Star, because she was always the one that would walk up to me when I let the kits out for their play time in the yard. She was very sweet and friendly towards people, and would happily submit to lots of cuddles and attention!!! Her foot had an injury at birth, that I cleaned every day until it healed. She had a wonderful personality and from birth had shown the most character.

My family and I will miss her dearly. Thank you Merry for bringing lots of smiles to are family!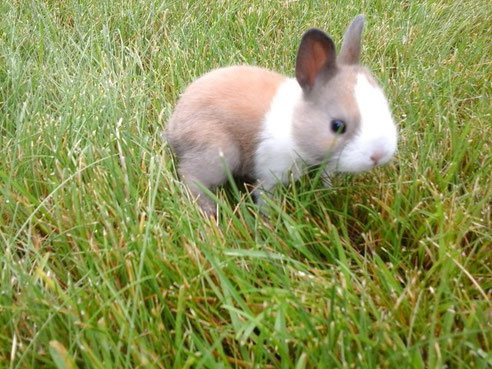 Pippin
Pippin had the most beautiful fur pattern, and wonderful personality! He was a spunky little dude, with lots of character! He was curious, and loved to check new things out. He liked snuggling up on peoples laps, and will be remembered as the regal cuddler.

My family and I will miss him dearly. Thank you Pippin for bringing laughter to are family!